Gift Vouchers & More
Christmas, Birthday, Anniversary, Saying thank you or just because…Le Monde Gift Vouchers are a present that everyone is sure to love! Designed with flexibility in mind and hassle free to purchase from as little as £20.00 The perfect gift for that person who has everything!
Here's just a few ideas and treats of what Le Monde Hotel, Bar & Restaurant Gift Vouchers can be purchase:
Purchase securely online and you can also personalise how you would like this to be gifted.
Let us take you on a trip around our world with our new Autumn 2023 menu. A tour of some of the best cosmopolitan cities and our take on their favourite dishes!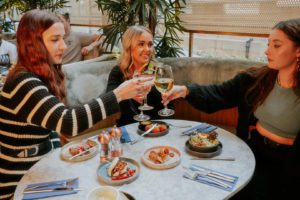 Take your tastebuds on an intercontinental escape through a combination of unique flavours and smells from the comfort of Le Monde, Edinburgh with our new Autumn 2023 menu.
Just like our hotel bedrooms, our brand-new Le Monde Autumn 2023 menu has been inspired and named by some of the world's greatest cities. From Prague Beef goulash and Parisian styled rum soaked doughnuts, you can meet the globe right from the heart of George Street.
From Berlin Bratwurst small plates to Havana Club Sandwich large plates, Autumn at Le Monde has something for everyone.
Why not enjoy one of our perfectly handcrafted cocktails? Our favourite: Suffering Rose – Cairo Edinburgh Gin, Pomegranate and Rose Liqueur topped with Fevertree Ginger Beer. Each of our cocktails, like our food menu are city inspired with ingredients connected to the origin.
Group bookings are welcome, with the Autumn menu being offered at a reduced size. Group dining at Le Monde, Edinburgh, is the perfect way to celebrate a special occasion. Terms and conditions apply.
Vegan and vegetarian dishes are also available.
Click here to book your next visit to Le Monde Hotel. Walk-ins are also welcome.
Where will Spring 2023 at Le Monde Hotel George Street, Edinburgh take you?
View our menu here
We cannot wait to welcome you!
The Secret Cabaret Edinburgh
Join us for the return of The Secret Cabaret Edinburgh this September!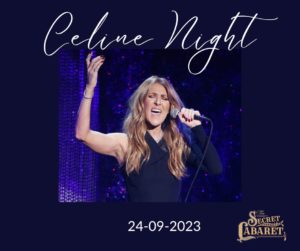 Set in the Parisian inspired Dirty Martini, enjoy an evening of live entertain from some of some of Edinburgh's finest performers.